---
---
Over a year ago, we promised cult Midlands personality and fitness sideman Dave Neurotic a remix to his smoking musical outing Gym.
Not easy to do justice to this epic moment in dumbbell mystery, but we got a varied cast from the Speckle culture family to work up this perky, free-range homage.
Here's the original video:
Here's our flight of fancy:
And this, the extended marathon mix for your download habits:
It's easy to be confused by the original, but we take it as one of the primary reference points for underground England today.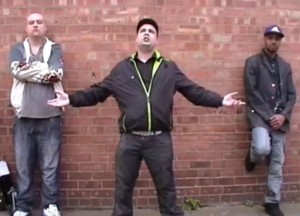 Threaded together by that rare and almighty chorus from the Duffinator, this is true folk music thrumming with the unlikely spirit of England's innards.
It's a memorable anthem and we wanted to chant its chummy refrain to a chuggier backtrack.
So we gave it the humping house treatment and larked around in a gym to it.
It was always going to be hard for us to lay down a video which delicately drew together the original themes and our own disoriented twist on the matter.
In the end, director Kristián Travisteño (also the mind behind Sumsin's grandstanding Fortuna odyssey) told us to get out in front of the camera, have a good time, know that we may not be fitness champs but this is a pantomime about friends doing it for laughs and jolly music.
What's come out is a muddled, Rubenesque lament on the dizzied state of gym going ravers, amateur glam-atics and people who don't know the arse from the elbow. We're not proud, but we're alive and dancing.
Let's hope this gets heard on the steroid-prone dancefloors of Ibiza.
Produced by Shimble…Wisdom by Mark Binge…Babe Station Senior Kristián Travisteño…Cinemator James Coward
Plus
As an added bonus we bring you another exclusive remix of Gym from a man whom you will know from elsewhere but goes here by the shady DJ Bumhands..
Get the look
Now on sale, limited-run Speckled Gym tops, and pre-order Speckle alcoholic protein shake. Get them in>>
To mark the sensation behind the Speckle family's reorientation of cult mammal Dave Neurotic, we propose that you wear our specially stewed, limited edition Gym tank-top.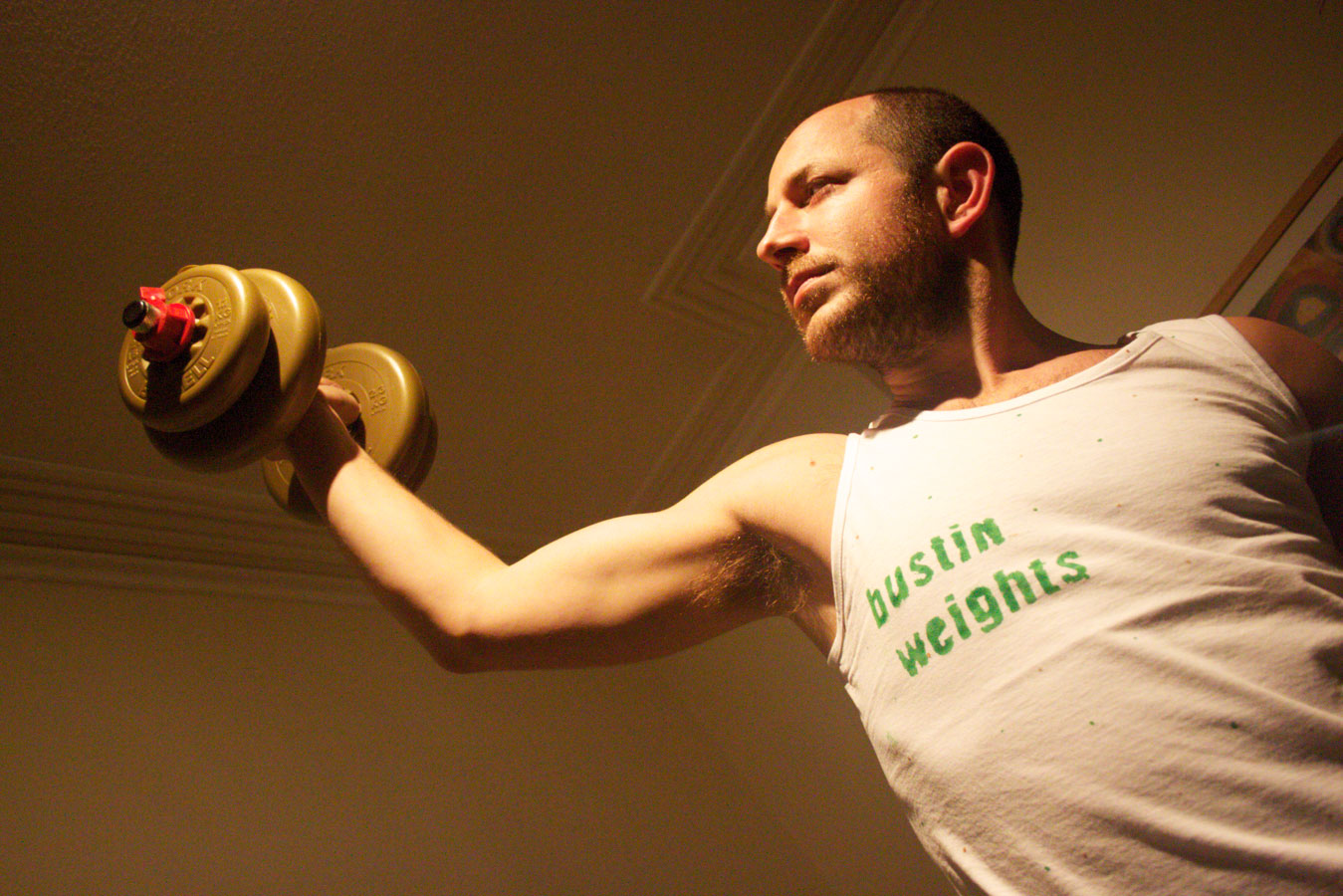 Subtly psychedelic speckling lays the basis for a classic lapel render of those unforgettable buzzwords 'bustin weights'..
Summer's well on it's way and you're likely in the Gym all year round anyway.
---
---